Over-Built
Our collars, leashes and harnesses are made of the highest quality webbing, fabric and hardware we can get our hands on and then constructed in the USA!
Personalized Style
We offer multiple collar widths, sizes, colors and personalization options that provide endless options to ensure your pup is the best looking dog in the neighborhood!
Get Inspired
Check out our Instagram to see thousands of photos of different products, color combinations and to stay up to date on new product launches!
This is a great product. They make these with quality materials and Tactipup's products are built to last. I have the cheaper collars and leashes from box stores and the quality and ruggedness does not even come close. It's all worth the extra expense.
Mark O.
Grand Prairie, TX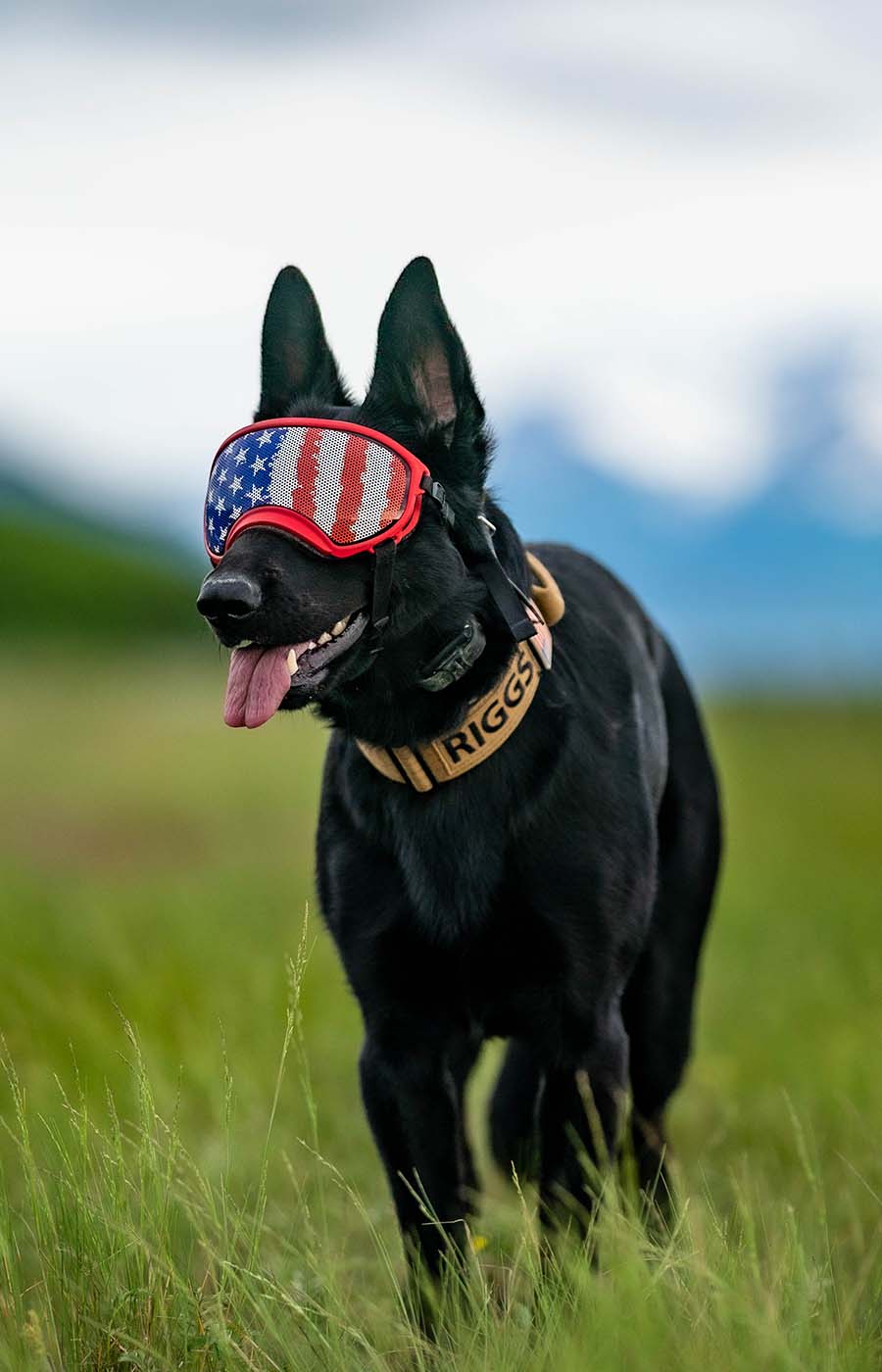 This was exactly what we were looking for. It's a durable collar and we love the handle! The collar is heavy duty and we love the buckle mechanism. Our high drive GSD needs a strong collar and this delivers.
Callie B.
Lakeville, MN
These collars turned out soooo nice! I looked at these originally and ended up going with some cheap ones from the pet store. Three sets of those (for three dogs) and I finally gave in and ordered these. Wish I would have bought these the first time!
Jay W.
Meeker, CO
Tactipup Products Seen On:
FAQ
Collar

Our collars clean up really nicely.  We have a short video on collar cleaning that can be found here.

A proper neck measurement is very important to ensure that your collar fits.  Everyone measures a little differently it seems, so we have provided measuring tips here, the best way to go is to measure a collar that currently fits, being sure to measure from the points indicated on the collar measurement page.

Yes!  We do this for tons of customers. You can enter the name and number in the text box on any of our 1.5" or 2" models, and we will automatically format the name to be larger and the number to be smaller and centered underneath the name. Note: We unfortunately aren't able to add both a name & number to our 1" models. Due to the small amount of space available for embroidery, we can only use one line of text.

Policies

Orders are currently shipping within 1-2 weeks from the date your order was placed.  Once your order ships, it normally takes 2-5 business days to receive it.  We also post what day's orders our production team is working on here.

We are all human and we do make mistakes on orders from time to time.  If there is an issue with your order, email us (support@tactipup.com) and we will get you taken care of right away.  We address these issues and it does NOT take the normal turnaround time to get a replacement collar.

Our return/exchange policy can be found here